Making decisions concerning childcare can be challenging for parents who are separating or divorcing. Making wise shared decisions about childcare may be complicated by poor communication, frequent arguments, or resentment resulting from past problems. Even though it may be challenging to talk about this subject, it's crucial that co-parents agree on the best options for childcare.
The great majority of parents use some type of daycare to watch over their young children while they are at work. This is especially true for parents who no longer share a home after a divorce, separation, or custody dispute. In other situations, a child will need to go to daycare because a parent is going back to work for the first time in a long time to support themselves.
A co-parent is not allowed to deny the other parent access to the child's daycare center or withhold information regarding babysitters. Both you and the other parent have equal rights to information and participation when it comes to childcare when you split custody.
Child's safety is priority
Your child should feel safe and secure wherever they may be, and whoever is looking after them should be someone that you and your co-parent can rely on. Make sure the person has prior experience caring for youngsters, or that they are trained in baby or child CPR and other emergency measures, while selecting the best candidate to look after your child.
Ask the persons you discuss this matter with if they are willing to watch your child at one or both of your houses, or if you must bring your child to their house or childcare center. Visit the place before agreeing to leave your child there if they are unable to come to your home. Make sure that the location is both kid- and adult-friendly.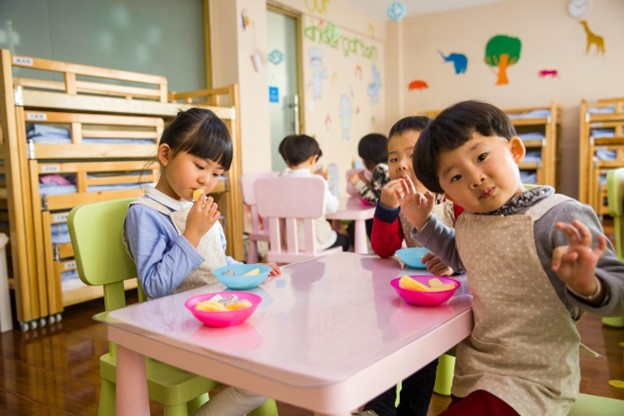 Photo by Naomi Shi on Pexels
Think about various forms of childcare
There are many options for childcare, so you should weigh them all before deciding which one is best for your family. You could hire a live-in nanny if you require full-time childcare. In this case, think about whether they will require access to both of your residences. This might be feasible if you live close enough to one another and your childcare provider is accommodating.
Find a babysitter or sitters that you and your co-parent can call if you don't require full-time childcare for your kids, for example on federal holidays or snow days, when daycare is closed but parents are still expected to work. You don't need to deal with further disagreement because of your choice of babysitter, so make sure that these are somebody that you both can agree on.
Consider daycare if you don't live close enough for someone to commute between your houses or if you and your co-parent are unable to come to an agreement on this solution. You and your co-parent can leave your child at a daycare facility away from the house where they will be watched over by one or more competent adults. Daycare centers usually watch over numerous kids at once, so this is a terrific chance for your kids to meet new friends and develop social skills.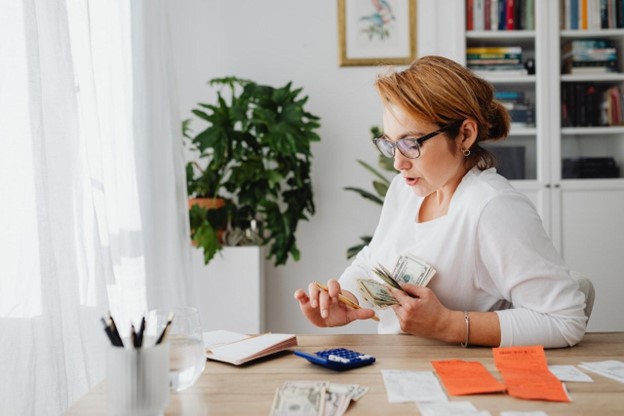 Photo by Karolina Grabowska on Pexels
Talk about expenses
When co-parents are at disagreement, the expense of childcare can be a major issue as child care is often expensive. If you and your co-parent decide to split these expenses, the amount of time each of you spends with the child and your individual income will probably affect how much each of you will pay. In any case, try to collaborate with your co-parent to find a daycare center that is both reasonable and practical for you both, as well as appealing to your child.
Families with modest incomes can typically access childcare subsidies. Childcare assistance programs offer money to working parents or, in some situations, parents who are enrolled in school to help with the expense of licensed in-home or center-based child care. Qualifying requirements differ by state so if you want to apply, you will have to find out how does child care subsidy work where you live and its benefits.
Put everything on paper
As soon as you and your co-parent come to a decision regarding childcare, it should be put in writing. This is typically accomplished when creating your parenting strategy. Cover each matter on which you have made a choice in your plan. These could include things like a list of the child care institutions you've approved, how to pay for the associated expenses, how to get to and from child care facilities, and much more.
Consider including this information in your parenting plan even if you are amending an earlier arrangement for childcare by switching nannies or hiring new babysitters. Consult your lawyer for advice on how to proceed because you might need to file your revisions with the court in order to include them in your existing papers.
In conclusion
All these actions will help you and your child in the long run as you decide how to handle childcare as co-parents. Setting up your child's care schedule, your parental obligations, and your new connection with the child's other parent can all be done with the help of a co-parenting plan. Making sure that your child can develop secure and positive bonds with all their parents is crucial.